Why Clean Beauty, and What Does This Mean?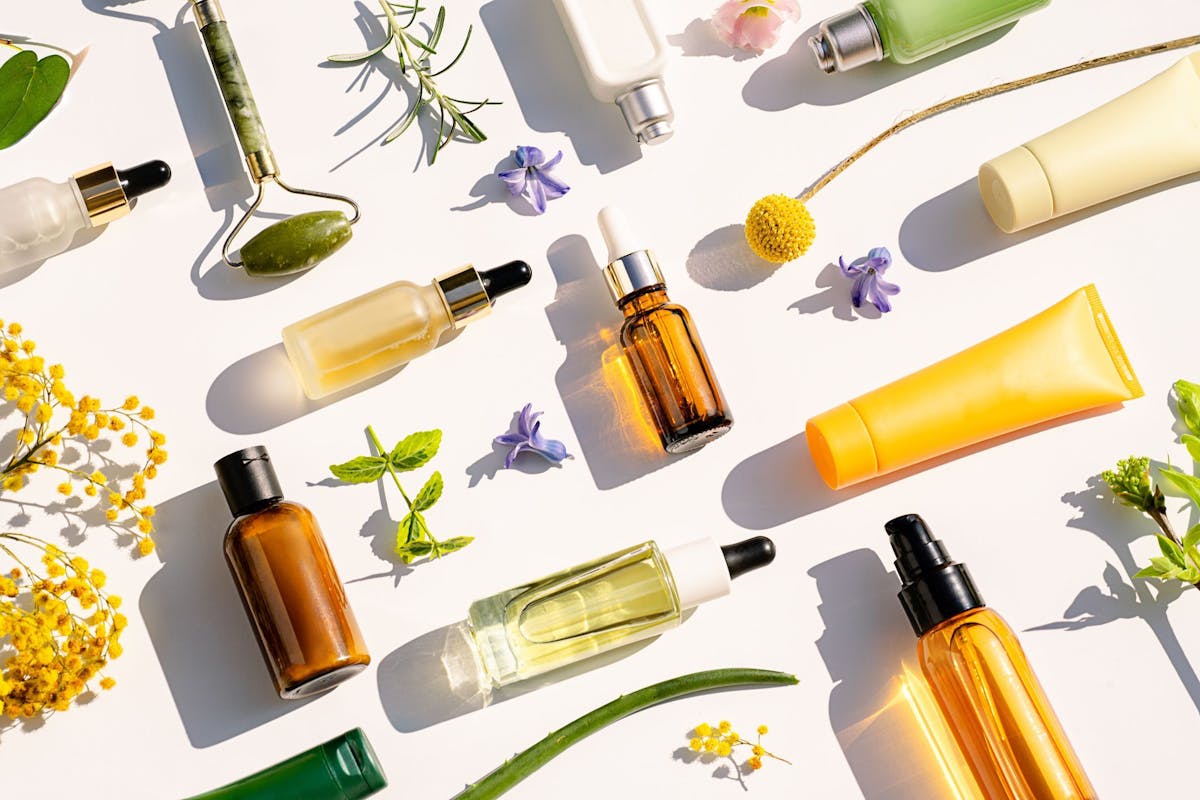 Our skin is our body's largest organ, and it is essentially our first line of defense against toxins, chemicals, bacteria, illness, and other hazards like temperature. What you put on your skin matters. Our skin absorbs everything we apply. Some skincare ingredients can even be absorbed directly into the bloodstream, causing harm to your body's overall function. Everything we put on our skin is just as important as what we put in our bodies.
That is why it is so important that we protect our skin by being mindful of the skincare products and treatments we use daily. With clean beauty products, you can rest assured that you are protecting your skin with wholesome, nourishing ingredients.
So, what exactly is clean beauty?

Clean beauty refers to beauty products (soaps, moisturizers, makeup, deodorants, sunscreens, shampoos, conditioners, detergents, etc.) that are created without synthetic chemicals and ingredients that could harm your body or irritate your skin. Clean beauty products should also be ethically sourced, cruelty-free, and reduce a negative impact on the environment. Many times clean beauty is labeled "organic" or "natural" "plant-based" or "green." These are all great options, however clean beauty doesn't have to be all of these things. Just be sure to read the labels.
Why clean beauty?
As we mentioned before, everything we put in our skin will be absorbed and can even make its way into our bloodstream. Using clean beauty products guarantees you are not directly putting harmful chemicals, toxins, or carcinogens into your body. With the rise of hormonal imbalance in women, skin allergies, autoimmune issues, and more it's important to know what ingredients are soaking into your skin and wreaking havoc.
Unfortunately, the beauty industry lacks regulation. "Conventional" products found at drug stores and department stores contain ingredients that have never been evaluated by the Food and Drug Administration. In Europe, there are over 2,000 ingredients banned from being used in products, whereas in the US, only 11 have been evaluated as unsafe. So, it's up to us to become familiar with common toxins in our skincare, beauty, body, and hygiene products. Here are some ingredients you should steer clear from parabens, siloxanes, phthalates, polyethylene glycol, oxybenzone, triclosan, and synthetic fragrances.
At Sunny's, we have strict standards when choosing the ingredients we serve on our cafe menu, micro-market, and Sunroom. In our Sunroom, you can find an array of clean beauty products like makeup, moisturizers, oils, soaps, lotions, and many more good-for-you products. Each skincare product is carefully selected from ethical brands and is sure to follow Environmental Working Group's personal care guidelines.
Check out some of our favorite clean beauty items below, and visit us in-store to make the swap today!
Osea offers a range of Clean, vegan, seaweed-based skin and body care products.

Lesse Official makes skincare simple with natural ingredients in their masques, balms, and serums.

Living Libations essential oils are the purest of pure. Using ingredients from plants, these oils are all about total body wellness.

Yarb Apothecary products are made right here in Northwest Arkansas. Yarbs offers a variety of toners, moisturizers, and serums sourced directly from Mother Nature.