Benefits of an Organic Diet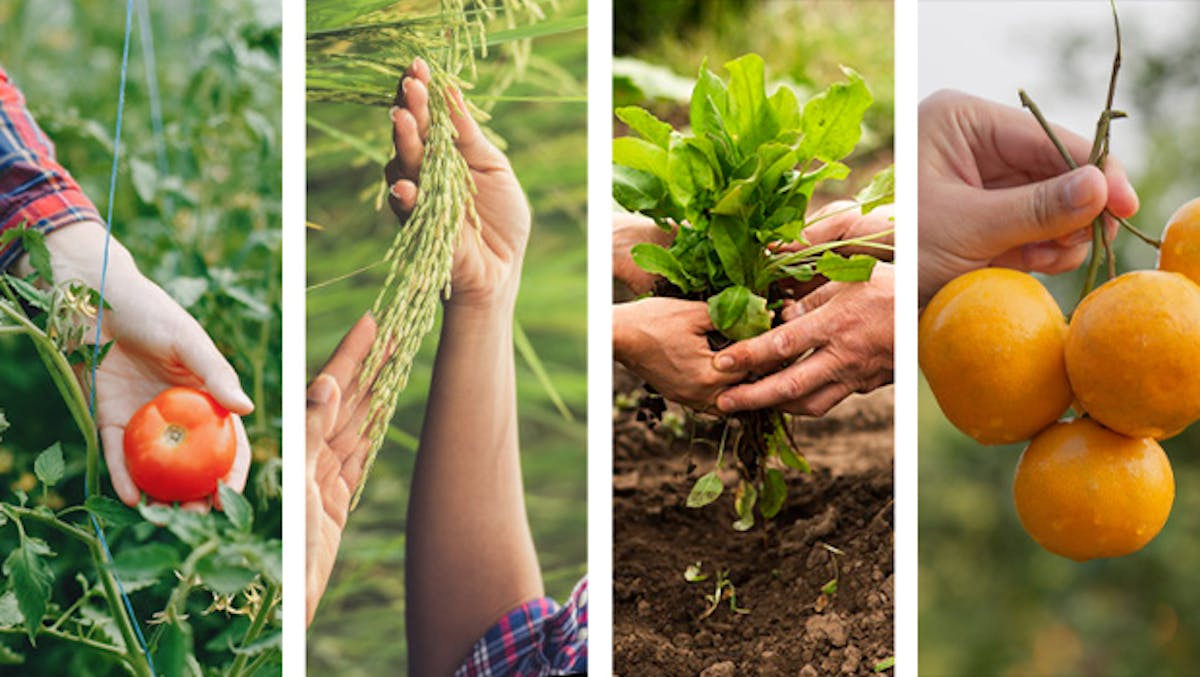 "Let food be thy medicine and medicine be thy food." - Hippocrates
Food can certainly be medicine to nourish your body, both internally and externally. One of the best ways to give your body the nutrients it needs is by adding organic ingredients to your diet.
What exactly does organic mean?
"Organic" refers to the way farmers grow and process products such as fruits, vegetables, grains, dairy products and meat. Organic foods are produced without using traditional pesticides, insecticides, antibiotics and fertilizers. Organic farming methods and products are protected by the U.S. Department of Agriculture through certification programs.
Did you know there is no one in the state of Arkansas to certify organic food items?
Our local farmers are required to take this task upon themselves to provide Arkansans with organic products free of harmful toxins. At Sunny's, we have developed relationships with our local farmers to ensure all of our menu items are organic and nutritious (and delicious!).
It is true that organic foods are more expensive than conventional grocery store products due to the strict regulatory standards. However, consuming organic ingredients when you can will help better nourish your body and protect the environment in the long run.
Here are a few benefits of adding organic ingredients to your diet:
Organic Foods May Have More Antioxidants - According to Mayo Clinic, studies have shown increases in some nutrients in organic produce. Organic produce may have more of certain antioxidants compared to conventional produce. Antioxidants help neutralize free radicals and prevent disease, strengthening your immune system.

Reduced Exposure to Toxic Chemicals - Non-organic fruits, vegetables, wheat, dairy and meat can be exposed to many toxic chemicals and metals found in pesticides, insecticides, fertilizers and antibiotics. These chemicals are toxic and are strongly associated with disease, cancer, infertility, neurodevelopmental issues and environmental pollution. Organically grown produce or farming methods are prohibited from being exposed to synthetic pesticides, insecticides, antibiotics and fertilizers, thus reducing your exposure and decreasing your or your child's risk of illness or developmental issues.

Environmental Benefits - The Food and Agriculture Organization of the United Nations believes that organic farming methods lead to long-term sustainability, biodiversity, mitigate climate change, enhance soil and restore water supply. Kiss The Ground is a nonprofit on a mission to reduce the dangers created through non-organic farming methods. Through Regenerative Agriculture, Kiss The Ground uses holistic land management practices that leverage the power of photosynthesis in plants to rebuild our ecosystem, reduce the carbon footprint and build soil health.
Adding organic ingredients to your diet can increase your physical well-being and protect the environment. While it might not be necessary for you to adopt a fully organic diet, take a look at Environmental Working Group's Dirty Dozen list to see which produce items you likely consume regularly that may be best to source organically.
At Sunny's, we aim to brighten our customers' lives through nutrient-dense, local food. By sharing our knowledge of the many benefits of whole foods, we strive to help you achieve a mindful approach to living. Stop by Sunny's or order online to try our organic menu items!